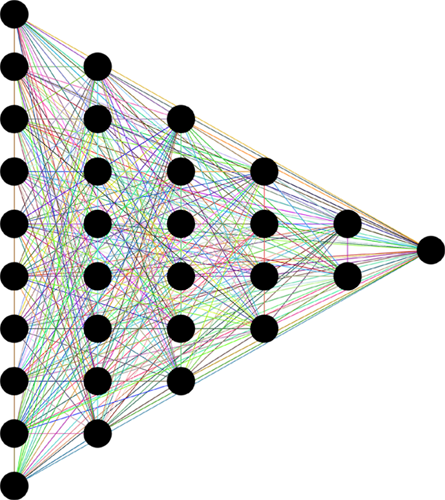 OBTranslate® is a deep learning company that develops online CAT (Computer Assisted Translation) tool, neural machine translation (NMT) and artificial intelligence platform for languages. A registered trademark of its parent company OpenBinacle.
Mission
Our mission is to bridge language communication gap. We simply want most (spoken or written) languages to talk to each other seamlessly.

Imagine self driving cars, speaker devices, smartphones, humanoid robots and wireless technology that are capable of interacting with people in different languages. We are building our platform on neural machine translation, artificial intelligence (AI) and big data analysis, and identifying language patterns and tasks which can be performed by our algorithms.
Say hello to the future of web3 "neural machine translation".
Trillions of DeFi and NFT linked tokens used to earn more tokens for processing blockchain transactions. The "blockchainfueled" OBTranslate is the idea of true asset ownership.

OBTranslate will operate its entire platform using its native token, $OBT, it will embody all the principles of a DAO. Members will share a stake within the platform by investing in its token, allowing the community of translators to govern itself while training and modeling over 800 trillion language corpus datasets.
We're a team of programmers, data scientists, physicists, mathematicians, cloud architects and hackers, working together to tackle a single problem with "artificial intelligence and deep learning."

The main contributors of OBTranslate are people from all over the the world".

We have further collaborative research in a broad range of languages, machine translation and artificial intelligence technologies with universities around the world.
OVH (DLP)
Cloud Infrastructure
The Digital Launch Pad program (DLP) was created by OVH to accelerate innovative startups like us. OVH is the world's third (number 3) largest infrastructure/hosting company.




Google Cloud for Startup
Cloud Infrastructure
We are part of "Google for startup programme" and running quickly and easily with Google mentorship, training, and Cloud infrastructure credits from Google Startups program.




Amazon LaunchPad
Cloud Infrastructure
Amazon Launchpad provides resources, expertise, and global infrastructure to entrepreneurs and startup companies to sell and deliver innovative products to millions of Amazon customers.




MongoDB
Cloud Database
MongoDB has offered us credit to use MongoDB Atlas, our fully-managed global cloud database.







Microsoft for Startups
Cloud Infrastructure
Microsoft has provided our startup with credits to use its massive cloud infrastructure services.







Retool
Cloud & Data Source Infrastructure
Retool has offered our startups, its engineering and cloud infrastructure to build quickly.