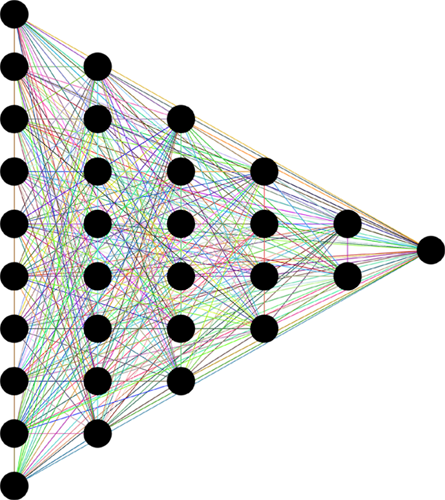 OBTranslate® is an online CAT (Computer Assisted Translation) tool, neural machine translation (NMT) and artificial intelligence platform for African languages. A registered trademark of its parent company OpenBinacle.
Mission
Our mission is to break language communication barriers in rural and urban areas in Africa. It will enable self driving cars, speaker devices, smartphones, humanoid robots and wireless technology to communicate and interact with human beings in Africa languages.

We are building our platform on neural machine translation, artificial intelligence (AI) and big data analysis, and identifying language patterns and tasks which can be performed by our algorithms, ranging from:
Voice recognition and accent.
Messaging protocol
Programming language.
Natural language processing.
Education materials.
TV subtitles and music lyrics.
IP geolocation.
See Use Case
We're a team of programmers, data scientists, physicists, mathematicians, cloud architects and hackers, working together to tackle a single problem with "artificial intelligence and deep learning."

The main contributors of OBTranslate are people of "African descent and nationals from other parts of the world".

We have further collaborative research in a broad range of languages, machine translation and artificial intelligence technologies with universities around the world.
YCombinator, Silicon Valley
Start-up School
We are currently incubating at YCombinator Start-up school in Silicon valley, San Francisco.
Y Combinator provides seed funding for startups. Seed funding is the earliest stage of venture funding.




Google Cloud for Startup
Cloud Infrastructure
We are part of "Google for startup programme" and running quickly and easily with Google mentorship, training, and Cloud infrastructure credits from Google Startups program.




OVH (DLP)
Cloud Infrastructure
The Digital Launch Pad program (DLP) was created by OVH to accelerate innovative startups like us. OVH is the world's third (number 3) largest infrastructure/hosting company.




Amazon LaunchPad
Cloud Infrastructure
Amazon Launchpad provides resources, expertise, and global infrastructure to entrepreneurs and startup companies to sell and deliver innovative products to millions of Amazon customers.




Digital Hub Region Bonn
Accelerator
We are currently incubating at DigitalHub.de Accelerator in Bonn, Germany. The DIGITAL HUB REGION BONN is a project funded by Digitale Wirtschaft NRW (#DWNRW). An initiative of the Ministry of Economics, Innovation, Digitization and Energy of North Rhine-Westphalia.
MongoDB
Cloud Database
MongoDB has offered us credit to use MongoDB Atlas, our fully-managed global cloud database.







Microsoft for Startups
Cloud Infrastructure
Microsoft has provided our startup with credits to use its massive cloud infrastructure services.







Retool
Cloud & Data Source Infrastructure
Retool has offered our startups, its engineering and cloud infrastructure to build quickly.